There's nothing better than a SoCal summer. Now that the days are getting longer, it's all about surf, sun, and fun! We just have one important question for you, is your home ready? Though you don't need an apartment makeover for every season, it's fun to add some flair around the house that'll make your interior just as light and airy as a San Diego sunrise. Ready your home for summer with these two easy do it yourself, or DIY, home decor projects. Both the DIY decor projects listed below are from the lovely crafters at A Beautiful Mess.
A Bench Fit For A California King
There's something beautiful about a rustic bench. A bench where you can sit down and take your shoes off or rifle through your bag before leaving to make sure you have everything. It's surprisingly easy to make this bench. All you need is an inexpensive bench base—easily found at IKEA, or a similar store—some leather, a staple gun, and a few other craft supplies to make it happen.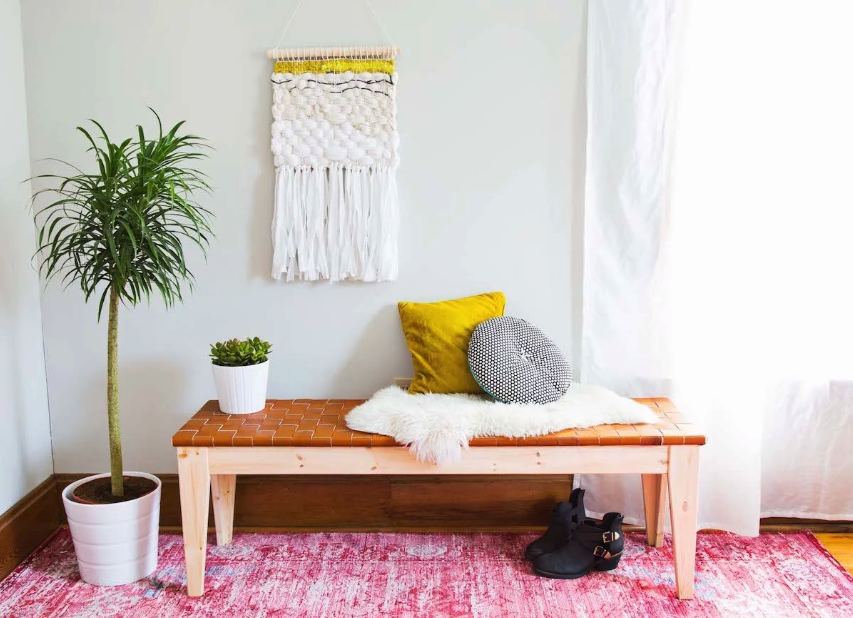 Don't be intimidated. Yes, it looks complicated, but all it takes is a little cutting, weaving and stapling; all things we learned during school. The leather can be a little tricky to find, but we suggest checking
Border Leather
or
Threads
; both here in San Diego. Check thrift stores or Goodwill to find a worthy bench. If that doesn't work, our local IKEA may have just the thing you're looking for.
Take this Rug and Wash It
One of the best parts of a Southern California summer is going to the beach. Wading in the waves and digging your feet in the sand is a proper ritual, but it gets messy. After you've had your fun, chances are some of that fun sticks to your shoes and ends up getting tracked inside. Want a solution that's easy to make, customizable, and incredibly easy to wash? We're hoping you say yes, because this washable rug is a fun project!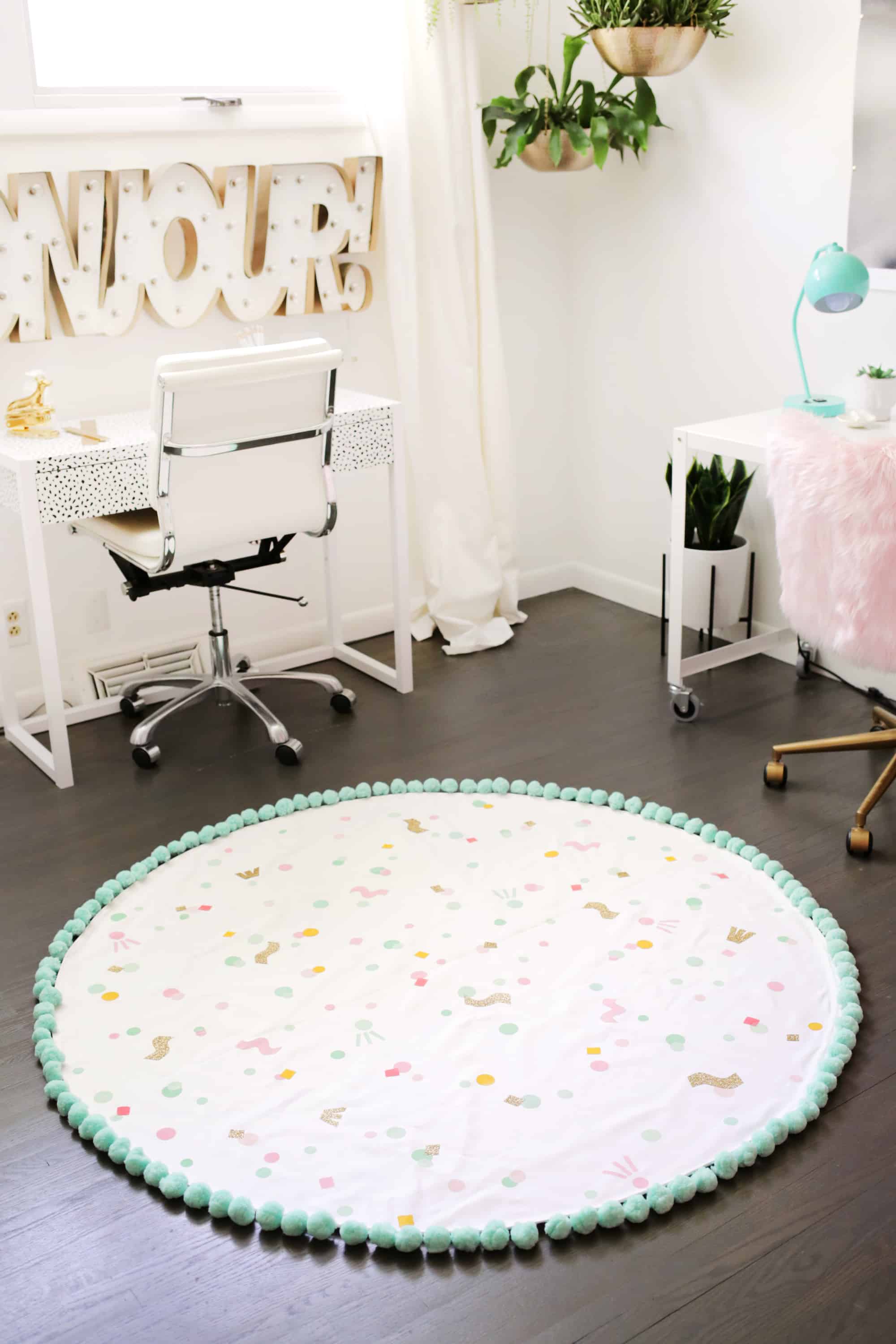 With some heavy canvas, a fun border, and cute stamps, you can make a rug that reflects your personality—and will take the brunt of your messy shoes. Though the rug looks complicated, it's very easy to make. All you need to know are a few stitches! Pick out some fun fabric and customize the size to be any dimension you want. When you inevitably track in the traces of summer fun, just throw the whole rug in the wash and it's ready for action.
Finding the supplies for the rug should be relatively easy. Check your nearest Joann's Fabrics to see what they have in stock. The sales associates can also provide fabric recommendations and sewing tips!
DIY decor projects are a fun way to add some extra summer flair to your home! Are you planning any fun projects for spring or summer? Let us know in the comments.
Happy Crafting!