Adulthood. Along with all the responsibilities we have to deal with in our own, comes a bigger dread: the fact that we might often feel alone and like it seems harder making new friends as an adult. While it's great and also important to be able to spend time on our own, we are still social creatures who need to be engaged in our community.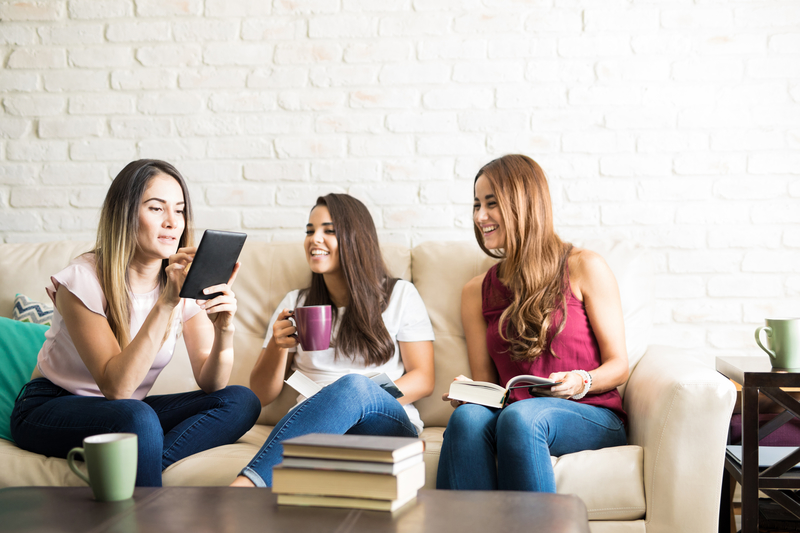 Of course, each person has their own needs, so the amount of socializing you need and want is up to you! But if you feel like it's time to meet people and make friends, you have to put yourself out there!
Here are some ways in which you can keep yourself entertained in the company of others: <>h3If you practice sports, adult sports leagues are an option! There are many local sports leagues and clubs that meet on a scheduled basis. It is a really good way of staying active! Take a look at Vavi and register for any of their activities. They have plenty to choose from, such as hiking, soccer, volleyball, and bowling!
Do you like to read? Join a book club!
Call your local public library to find out if they host a book club or visit them to see if they have a community board that mentions which books are trending and if there are any discussion groups for these. Book Riot also lists book clubs according to your location. If you'd like to learn something new, think about joining a class.
What is a skill that you always dreamed about learning? Whether if this is something that you'd like to turn into a hobby or pursue at a larger extent, joining a class will teach you a tip or two while bringing you closer to others who also have similar interests. There are many private lessons for music and other art practices, but also Miramar College, which is only ten minutes away from Sofi Highlands, offers classes with a more structured program.
Volunteering
One of the privileges of living in a city by the beach is that there are plenty of activities that involve the ocean. The San Diego Coastkeeper Foundation has cleanups several times a month where you can meet others who care about the environment too!
If you'd like to widen your options, Volunteer Match is a free program where you can sign up to receive alerts to volunteer for causes you support and that need local help.
Other tips
There's plenty of ways in which you can surround yourself with other persons who are also new to your area or to meet people who are already locals. An example of meeting locals would be by checking out the community boards at your local coffee shops or asking if they host any events. One of the pros of social media is that now you can search for events or other things that are trending according to your location.
Meet Up is also a great source that has gained popularity and gathered plenty of members in the past years.
Again, it all depends on the hobbies that you're into or what type of activities you're interested in exploring. There's always something different for everyone anywhere!
What are some ways in which you've unexpectedly made a new friend in the past? If you have any other tips on making friends in a new community, let us know in the comments!