Whether you own a dog or a cat or are planning on bringing one home soon, you must keep in mind that there will be a lot to remember once they have become part of your family. There's much more than just feeding them and taking them to the vet: both you and your pet will have to follow rules and etiquette codes especially when living in an apartment. After all, your cat and/or dog will become a member of the apartment community!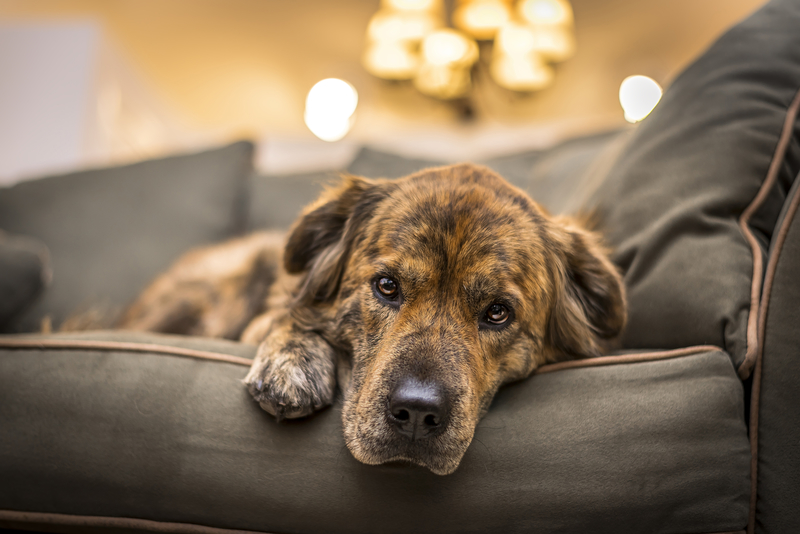 Finding the right apartment.
Fortunately, at Sofi Westview, we are a pet-friendly apartment community! We have a patio included with each of our floor plans so you and your furry companions can take a breath of fresh air at any time of the day. Another thing to keep in mind when viewing apartments is trying to choose a unit that is on a floor closest to the ground. This way, if your dog needs to relieve often or outside of his or her scheduled hours, it won't make it so tedious for you to be going up and down the stairs or elevator.
A new environment can make a dog nervous.
Both dogs and cats can be shy and nervous of a new home. When scheduling a tour to visit our apartment homes for the first time, let us know you will be bringing your pet! They're welcome to take a look to and sniff around their future home! Once you have moved in, make sure to spend adequate time with your pets that way they do not miss you too much. A lot of dogs that feel sad will howl when they are alone – except they're not: the next door neighbors can hear them and this can become a little bit of a nuisance since everyone has different schedules (for example, someone who works overnight might need to sleep during the day). If your dog barks or howls excessively, consider attending to an obedience lesson at your local pet shop or veterinary.
Also, walking them regularly will allow them to get familiar with the area and make your pets feel more at ease.
Cleanliness inside and outside the apartment.
By now we should all know that it is mandatory to carry plastic baggies wherever you go with your dog. Basic training also includes at what times of the day dogs will want to go potty, and the best is to train them while they're still puppies. Most pet stores carry "floor diapers" that are perfect for puppies or senior dogs who cannot hold it while you're not at home.
If you have a cat, always keep a litter box and ensure they know how to use it. It is also a good way to protect the apartment floors!
Make sure to dust and sweep often, so pet hair and dander don't accumulate.
Leashes exist for a reason.
Our dog-friendly apartments in San Diego have are located in a great walkable neighborhood.
There are also several dog parks nearby where your dog can run freely inside a large fenced area. But once you both are outside of it, remember to leash up your dog! It's a good way to avoid them from running away or into people or dogs who prefer not to make friends with strangers.
Do you have any other tips to share with other pet owners who live in an apartment? Let us know in the comments! And if you or anyone you know is looking to move into Sofi Westview, make sure to give our leasing team a call! Visitors can schedule a tour for them and their pets!